Abous Us
Alnassa company sets new standards in digital dental technology.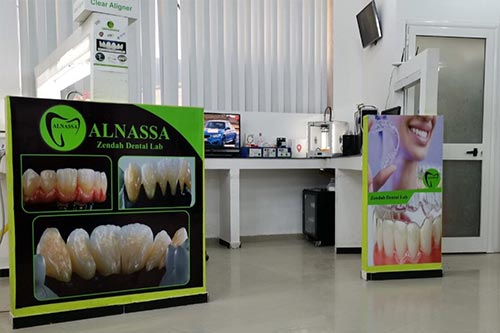 The company provides mainly dental fixed restorations using CAD/CAM technology besides to Clear aligner orthodontic and removable prosthesis products.With its high degree of expertise in development and commitment to customer orientation, the ambitious company from Tripoli, Libya always seeks the best services for their clients.
Our Advantages
Accepting Insurance
Cards
Our clinic can easily accept the customers with insurance cards and create the history of cases for each.
Using Innovative
Technology
All our surgeries are furnished with state of the art equipment and maintained at the highest standards.
Guarantee Success
of Treatments
Most of our treatments are covered by a long term guarantee which will be discussed with you before beginning treatment.
Certified Dentist
Doctors
With over 30 years of dental experience and experience with implants, we are experts in all facets of dentistry.